India's first interplanetary mission, Mangalyaan, was intended to last six months. However, the 450 crore rupee mission continued for almost nine years. The Mars Orbiter Mission was launched onboard PSLV-C25 on November 5, 2013, and the MOM spacecraft was successfully inserted into the orbit of Mars on September 24, 2014, in its first attempt. The word Mangalyaan is derived from Mangala 'Mars' & Yana 'Vehicle/Craft'.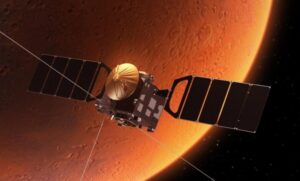 There is no fuel left in Mangalyaan, according to sources cited by the news agency PTI. "There is currently no fuel available. The satellite's battery is drained ", PTI was informed by sources within the Indian Space Research Organization (ISRO), who also stated that the link had broken.

Recently, there were consecutive eclipses, one of which lasted seven and a half hours. "A longer eclipse will deplete the battery beyond the safe limit because the satellite battery is only built to endure an eclipse period of around one hour and 40 minutes," PTI stated, citing anonymous sources.
In an attempt to avoid eclipses, ISRO had been trying to make orbital adjustments to move the spacecraft to a different orbit. The spacecraft was a demonstration mission that aimed at establishing that India could design, launch and operate a mission on another world. This made ISRO the fourth space agency in the world to launch such a mission beyond Earth's orbit. India was the first Asian country to launch a Mars mission in the first attempt.
A total of 14 ISRO scientists were involved in this project. Mr. K Radhakrishnan was the ISRO chairman at that time. Subbiah Arunan was the Mission director. Others included M Annadurai, S Ramakrishnan, S.K Shivakumar, and V Adimurthy. Women scientists such as Ritu Karidhal, Nandini Harinath, Anuradha TK, Moumita Dutta, and Minal Rohit.
MOM was equipped with five instruments (totaling 15 kg) to study the Martian surface features, morphology, mineralogy, and the Martian atmosphere. The five instruments included the Mars Color Camera (MCC), Thermal Infrared Imaging Spectrometer (TIS), Methane Sensor for Mars (MSM), Mars Exospheric Neutral Composition Analyser (MENCA), and Lyman Alpha Photometer (LAP). Mars Color Camera (MCC), took over 1,000 images and published a Mars Atlas released on 24 Sep, 2015which provided glimpses of the various morphological features and atmospheric phenomena occurring on Mars. MOM's highly elliptical orbit geometry allowed MCC to capture images of the 'Full disc' of Mars at its farthest point and finer details at its closest point.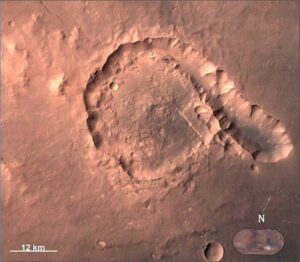 "MOM is credited with many laurels such as cost-effectiveness, a short period of realization, an economical mass budget, and the miniaturization of five heterogeneous science payloads," ISRO officials stated.
The cost-effectiveness of this mission was due to lower workers' costs & indigenous designed technology which also made it considerably lighter in design.
Mangalyaan received various awards and recognition from across the globe, the National Space Society of USA awarded the team behind the mission the Space Pioneer Award. Even the Chinese Foreign Ministry Spokesperson applauded and termed it as 'Pride Of Asia'.
Later on, this mission was adopted into the movie "MISSION MANGAL" which was released on August 15, 2019, starring Akshay Kumar, Vidya Balan, Taapsee Pannu & Sonakshi Sinha as the lead actors & actresses.
In the coming years, India plans to launch another Mars mission, which will most likely be an Orbiter.
ISRO 
issued 
an 
'Announcement 
of 
Opportunity
(AO)' for
the 
next 
Mars 
Orbiter 
Mission  (MOM-2) 
in 
2016. 
The 
mission, 
however, 
is 
still 
in 
the 
planning 
stages. 
Only 
after 
Gaganyaan, 
Chandrayaan-3, 
and 
Aditya-L1 
will 
it 
happen.